HO.RE.CA
L'Olio Extravergine di Oliva Parisi gourmet per la ristorazione di alta qualità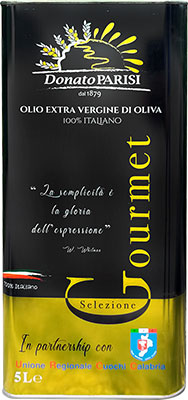 We bring the culture of Extra Virgin Olive Oil Parisi in the great world of Ho.Re.Ca. .
Our aim is to bring in the best restaurants and hotels in Italy the selection of Olio Parisi, coming from a fully traced and certified supply chain.

Ours is a strong commitment, in order to spread the culture of Extra Virgin Olive Oil and increase the value of a 100% Italian product, combination of quality and tradition of Calabria.

We bring the best of our products in the world of Ho.Re.Ca.
Un prodotto 100% Italiano
GOURMET
L'azienda Parisi, in partnership con l'Unione Regionale Cuochi Calabria, dà vita all'olio Gourmet
100% italiano.

La nuova selezione "Gourmet" si veste di personalità ed esprime il suo massimo utilizzo nella ristorazione di alta qualità essendo un blend bilanciato tra fruttato, amaro e piccante.

Al naso si apprezzano delicate note sensoriali di pomodoro, erba/foglia e mandorla che esaltano il sapore del cibo sia crudo che cotto.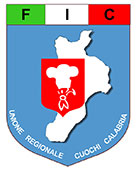 La ristorazione d'eccellenza
CHI CI SCEGLIE ?
La ristorazione d'eccellenza che come partner di progetto a medio e lungo termine mira ad ottimizzare i costi migliorando la qualità e la professionalità del lavoro svolto.
La nostra "Carta dei prestigiosi Oli Extravergini Monocultivar" si abbinano a tutte le pietanze e rispondono alle esigenze dei vostro consumatori. Da quattro generazioni valorizziamo il lavoro di chi ci sceglie con servizi di consulenza personalizzati perché crescere insieme è il fondamento della nostra filosofia aziendale. Scrivici a info@olioparisi.it per una consulenza gratuita.